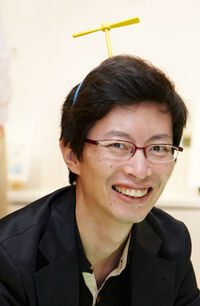 Hideaki Sena (born 1968) is a Japanese pharmacologist and novelist. Sena was a graduate student at Tohoku University when he wrote his prizewinning debut novel, Parasite Eve.
The novel was adapted into a film, and a sequel was produced in the form of a popular horror role-playing game by SquareSoft, now known as Square Enix, which spawned a series.
He is also the author of Brain Valley, for which he won the SF Taisho Award, and Tomorrow's Robots.
Dr. Sena currently lives in Sendai, Japan where he lectures on microbiology and genre fiction. Sena is a pen name, while the author's real name is Suzuki.
External links