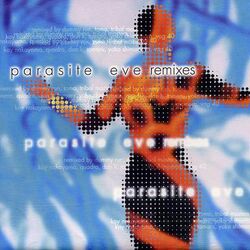 Parasite Eve Remixes is an album made of remixes from the first Parasite Eve game, containing 10 tracks remixed from the game by various artists. The idea for the work came from a simple suggestion to Yoko Shimomura that the game's music be remixed rather than rearranged.
Tracklist
A.Y.A. (Theme of AYA Primary Mix)
Arise within You (remixed by Tomo)
Plosive Attack (CULTIVATE MIX)
Missing Perspective (Dan K's Late Night Session)
Influence of Deep (DJ Hiraguri's Operattack)
Under the Progress (SOMETHING WONDERFUL remix)
Primal Eyes (WE ARE ALL PARASITES/CHARLIE HORSE MIX)
Across the Memories (DB Remix)
Urban Noise (112-80MIX)
Somnia Memorias (Platinum Edition)
Community content is available under
CC-BY-SA
unless otherwise noted.